7 Steps to a Social Media Sales Funnel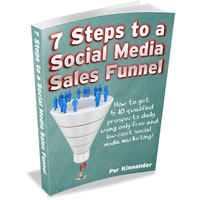 Are you sending the traffic you generate to a replicated business website?
Are you paying for some of the traffic?
Having a hard time generating enough revenue to cover your expenses?
If so, you're not alone. It's one of the most common problems among online marketers.
To be successful there are two essential things you need to accomplish:
You need to qualify your prospects before you introduce them to your business opportunity
You need a way to earn money and recover your advertising expenses no matter if your prospects join your business opportunity or not
Here's where your sales funnel comes into play. Basically, it's a series of steps that you take your prospects through in your sales process. Each step has one purpose only: To qualify your prospect for the next step.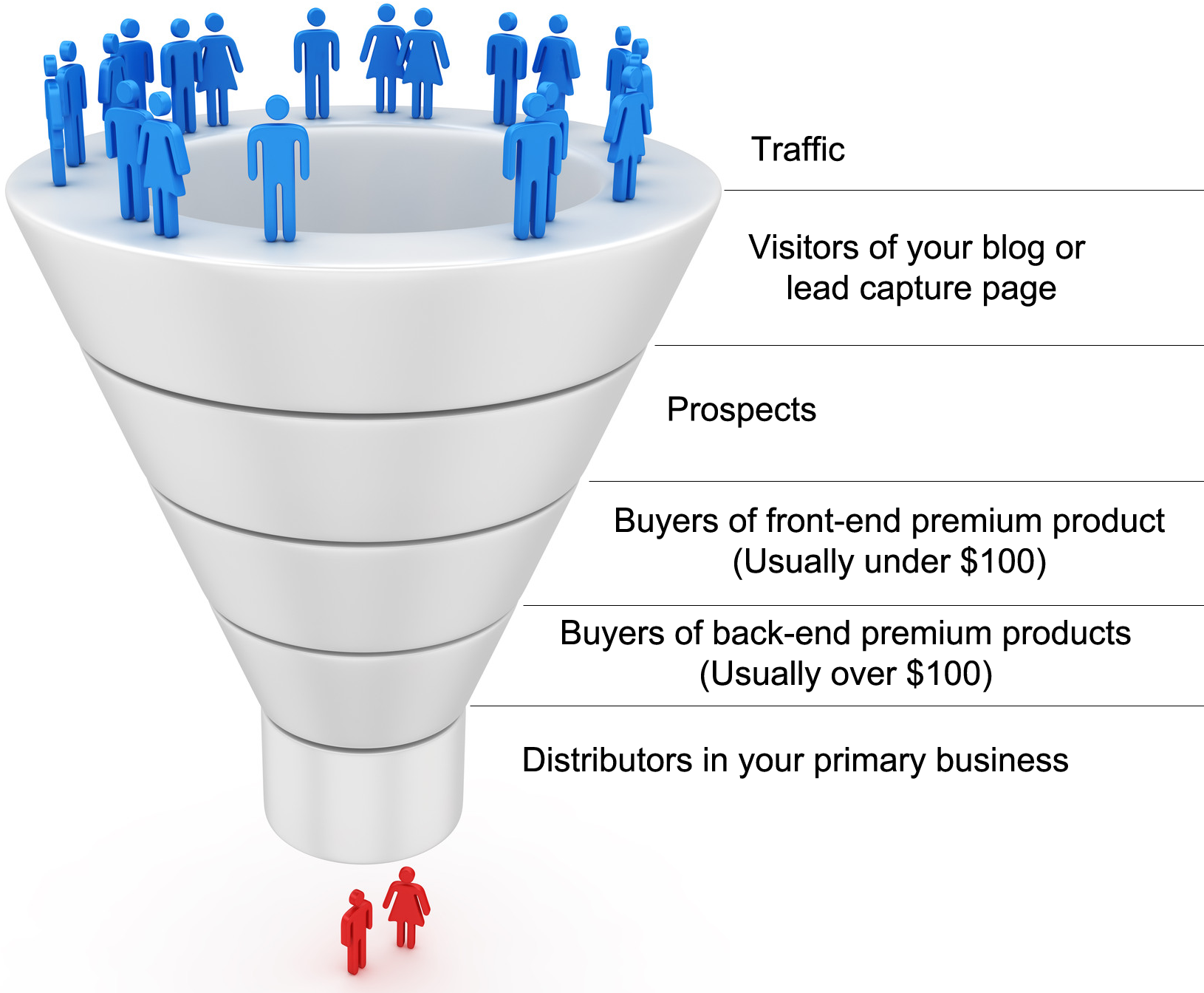 At the top of your funnel, you have all the visitors of a specific website (e.g. Facebook). A small percentage of these visitors are interested in what you and your competitors are offering.
Some of them click on YOUR ad. This takes them to the first level of your sales funnel – your blog or lead capture page where you present your free product offer.
The people who picks up your free product are qualified to be introduced to your premium products.
The people who buy one or more of your premium products are qualified for the final step where you introduce your primary business opportunity and/or high-end products.
In 7 Steps to a Social Medial Sales Funnel, I take you by the hand and teach you step-by-step how to set up each part of your sales funnel including your blog, products to promote, autoresponder, lead capture pages, and Facebook fan page.
You'll also learn how to generate free and low cost Facebook traffic, how to get a steady stream of new fans to your page, and how to convert them into prospects and customers.
Click here to get your free copy NOW