"You Are Missing Out On 100's Of Targeted
Facebook Fans Every Single Month"
So Let's Look At What You Are Doing Wrong And What You Should Be Doing Instead To Not Only Make Your Fan Page Sizzling With Activity...

...BUT ALSO Convert Your New Fans Into Loyal Customers...
Date: Thursday, January 18, 2018
To: All Frustrated Facebook Marketers
From: Per Kinnander
Dear Friend,
You have heard it hundreds of times. Facebook is the place to be if you want a never ending supply of quality leads.
And with over 1 billion users, there should be a piece of cake to set up a fan page, get hundreds of fans and dozens of them to buy from you, shouldn't it?
Well, we both know it isn't that simple. You are not the only advertiser on Facebook. There are over 1 million.

Hundreds, if not thousands of competitors are trying to get attention from the same people you are targeting.
But despite this super fierce competition, many marketers still manage to not only survive, but actually THRIVE on Facebook.
How are they getting such stellar results?
I asked this question myself and decided to do my research. I implemented what I learned on my own fan page and in the marketing of it.

And here are just a few of my results…
Consistent 10%+ engagement ratio

50+ new fans per week from fan page parties (FREE!)

100+ new fans per week from Facebook Ads for less than $0.50 per fan


Hundreds of new e-mail subscribers
I have visited thousands of fan pages and I would say that only about 2% of the page owners utilize their pages' full potential.
The rest have more or less work to do.
After a while, I could no longer stand seeing so many people struggling. So I decided to put together all my strategies in one convenient resource.

And here it is…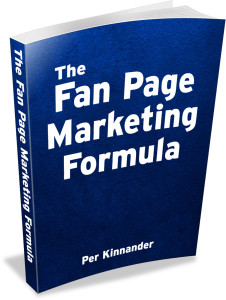 In this comprehensive e-book you're going to learn everything you need to know to set up an attractive Facebook fan page, and how to market it to maximize your earnings.

The book consists of 3 jam-packed modules covering everything from page setup and what to post, to cheap and low cost fan generation methods.

The content is presented in a step-by-step manner with over 50 screenshots making it easy to follow along and implement.
Let's have a look at each of the 3 modules in detail!
Module 1: Fan Page Setup and Posting
In the first module, I show you how to set up your new fan page and get it off the ground, or take your existing page to the next level.
You'll learn…
How to create a successful page from scratch

What type of photos to use

How to install apps that convert your fans to prospects and customers

What types of posts to make to maximize fan engagement
This module sets the foundation for your page. It will position your page way ahead of your competition and make your marketing so much more rewarding.
Module 2: Fan Page Parties
Attending fan page parties is one of the most effective free methods to get new, targeted fans to your page. That is, if know how to use them to their fullest potential.
Sadly, most attendees don't. So they only get a small fraction of the number of fans they could have received.
In this module, I show you how to get the most out of every party you attend and generate 100's of new fans every month.
You'll learn…
How to respond to PM's from people that have just liked your page

Just by offsetting 2-3 hours on these parties every week, you can easily add another 200, 300 or even 500 new fans each month. How much wouldn't that be worth to your business?
Module 3: Paid Advertising
When you're ready to step up to the next level, it's time to start using Facebook's advertising platform – Facebook Ads.
You have probably heard people saying it's way to competitive and expensive to use this system nowadays. But this is far from the truth.

In fact, you can still get clicks for pennies by using the right strategies.
In this module you'll learn how to…
Set up profitable Page Post Engagement campaigns, to boost your number of post likes, comments and shares

Get the most possible bang for your bucks by converting your new fans to e-mail subscribers, prospects and customers

Optimizing your campaigns so you always pay the lowest possible price for your clicks
How much would these strategies
be worth to your business?
Let's look at a fully possible scenario:
You implement the strategies in The Fan Page Marketing Formula and generate 500 new fans your first month.
250 from fan page parties. 250 from Facebook Ads, spending a total of $125. ($0.50 per fan)
Out of these 500 fans, 25% (125) also become e-mail subscribers.
You market your main product to your subscribers as well as on your fan page.
You generate 6 sales from your subscribers and another 10 sales from your fan page posts.
If you sell a $27 product, you would earn $432.
A $47 product would bring in $752.
A $97 product a total of $1552.
However, I'm not going to charge
$1500+ for this information
In fact, not even $197, although I know that you would easily earn your money back in less than one month.
I should charge no less than $97, an amount many of my competitors would not go under.
But I really wanted to make this information affordable for everyone.
So the regular price for the digital copy of The Fan Page Marketing Formula with all 3 modules is only $47!
But it gets even better…if you take action fast!
That's right, if you pick up your copy of The Fan Page Marketing Formula on this page, right now, I'm going to give you a $20 Fast Action Discount!
As you probably realize, I literally put my entire profit margin at risk with an offer like this, so you better hurry up before I come to my senses and take it down.
Secure your copy of The Fan Page
Marketing Formula today for only $27!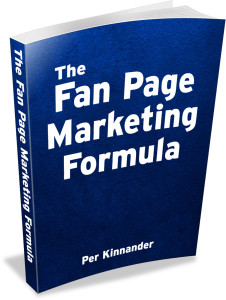 Right after payment you'll be immediately taken to the download page. You'll also recieve a confirmation e-mail with the link to this page should you need to redownload your book later.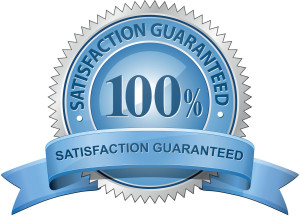 My Personal 100%
Money-Back Guarantee
I want you to be as confident that these strategies will work for you as I am and many of my students are.
If this is not the most straight-forward and valuable information you've ever read about Facebook fan page marketing… or if the strategies don't help you get the results you want for your business… just let me know anytime within 30 days and you'll get a complete, fast, no-questions asked refund. Simple as that.
Here's the best part: As my way of saying "thanks for giving it a try," the book is yours to keep no matter what.
That's how confident I am in these strategies. I know that you've never seen anything like this before and once you get your hands on this material, you won't look back.
Having any questions?
Just get in touch with me on any of the channels below, and I'll be more than happy to assist you.
http://www.perkinnander.com
Skype: perkinnander

To Your Success,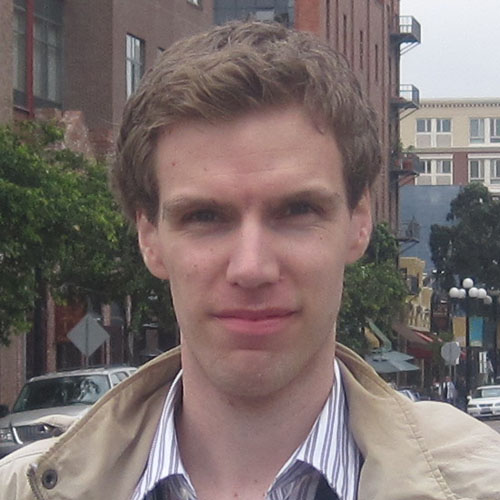 Per Kinnander